Tournaments 2010
Duffield Club Tournament September 2010
Men's Singles
Richard Harrison v Chris Beastall
Richard was No. 1 seed and has won the tournament a number of times in the past, Chris won the title in 2009. Chris hit some powerful top spin shots and, on at least 2 occasions, Richard was at 0-40 on his own serve. However, his reliability and skill saw him through. Richard eventually won a very good match in 2 sets.
---
Men's Doubles
Richard and Chris were the favourites but were given a shock in the first set when James and Matt won the tiebreak, having had a number of earlier set points.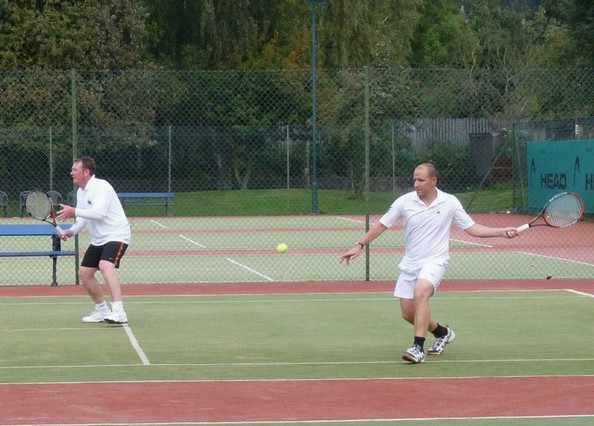 However, Richard and Chris easily won the 2nd set, but the 3rd set was very close with Richard & Chris winning in the end. All 4 players produced excellent shots with entertaining rallies.
Alison Knibbs and Susie de Sa v Jenny Knibbs and Alice Wharam
A family affair, Alison (mum) v Jenny (daughter).
The younger pairing of Jen and Alice proved too strong for Alison and Susie, although a fightback almost took place in the 2nd set. A very well-natured match.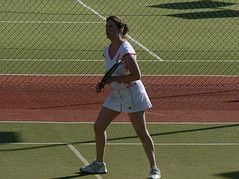 ---
Ladies Singles
Caroline Wood v Judith Buckley
Judith only joined Duffield this year and put up a spirited performance in this, her first final at the club. Caroline won a good match.
---
Mixed Doubles
Chris Beastall and Susan Holliday v Adam G. Stables and Edie Green.
A well-humoured final with Chris and Susan winning in 2 sets.