Old Veterans' Tennis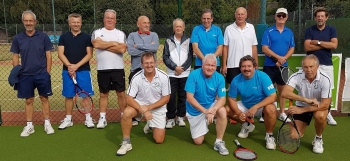 The Men's Vets group plays at the club twice a week, on Tuesday mornings and Friday mornings. The group is always looking for more players and it's free to join. The latest LTA definition of a veteran is 35 so all are welcome over this age. Play usually starts around 8.30, continuing until around 11.00.
Both the Men's and the Ladies' 'seniors' play regularly, many of them more often than younger members. The vets play social tennis, usually doubles, rather than getting involved in local veterans' leagues.