old Conduct/Safeguarding/Inclusion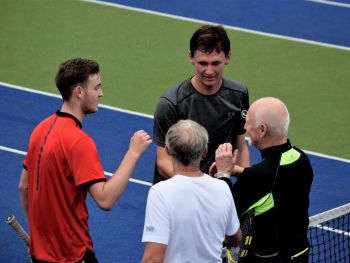 Duffield Lawn Tennis Club is a members' club and we welcome people from all sections of the community.
So that all our members have a great experience when playing at the club, we have Codes of Conduct for adults, juniors, parents and coaches.
We expect all those who use the club to behave with courtesy towards each other. Social and competitive matches should be played in a friendly spirit. Coaching is supportive and intended to enable everyone to reach their potential. Etiquette on court is governed by our Codes of Conduct.

Abusive language and unacceptable behaviour on the Club premises and courts is not allowed. Such behaviour will result in disciplinary action.
Safeguarding
We are fully committed to safeguarding and promoting the well-being of all our members. We have adopted the LTA Safeguarding Policy to help us to minimise risk, deliver a positive tennis experience for everyone and respond appropriately to all safeguarding concerns/disclosures.
We also have a Whistle blowing policy if someone needs to raises a concern about the well-being of a child or an adult at risk.
Diversity/Inclusion
Duffield Lawn Tennis Club aims to make tennis inclusive and open to a diverse range of people. Our Diversity/Inclusion policy helps us to ensure that these principles are embedded in our club's culture and our behaviours.

Concerns/Complaints
Members are encouraged to be open at all times and to share any concerns or they may have with our Welfare Officer, Chantelle Stamp, 07852714920.
Alternatively, please consult our Complaints procedure.

Save
Save