Old Using the gym equipment
Wondering how to get started on the new equipment?
The uses of each new piece of kit (including, where relevant, how it relates to the old air resistance machines) is outlined below. Click on the links to see a related You Tube video.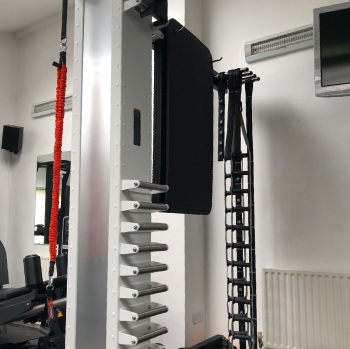 Queenax Funtional Training Rig
Allows users to carry out a wide range of exercises with particular focus on core strength (replaces the old air resistance abdominal and other machines).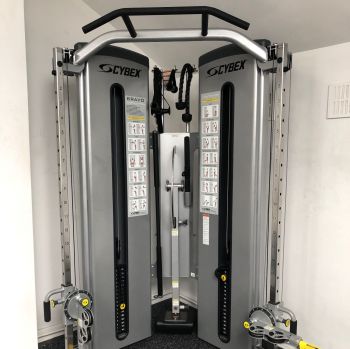 The Cybex Bravo Functional Trainer
Offers many, varied strength building opportunities.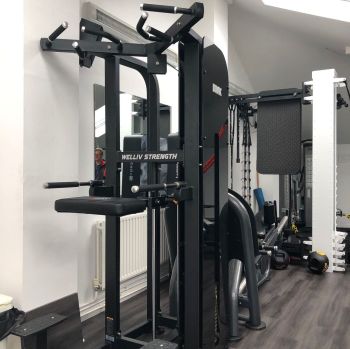 Drax Dip/Chin Assist machine
Dips are a compound, body-weight exercise that works your chest, shoulders, back and arm muscles. Replaces old push/pull air resistance machine.

How to use the Dip/Chin effectively
Synergy Omni Leg Press – Replaces old leg press but is more adaptable and allows users to be either seated or reclined.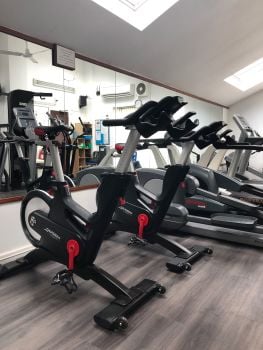 IC7 Bikes and Console – Replace old bikes but can be better adjusted to the physique of the user. Can also be controlled through a Smart Phone app (Apple or Android).
Dumbbells – can help you improve cardiovascular fitness, burn calories, build muscle or increase muscular endurance for sports.
Kettlebells – produce higher rates of muscle activation than dumbbells for exercises like swings, especially in the posterior chain muscles. The shape of the kettlebell requires the lifter to use a different grip than dumbbells or barbells.
14 Beginner kettlebell exercises
Medicine balls. The ability to generate strength and power is a very important component for success in many sports, particularly in those involving explosive movements. Medicine ball training, in conjunction with a programme of weight training and circuit training, can be used to develop strength and power.